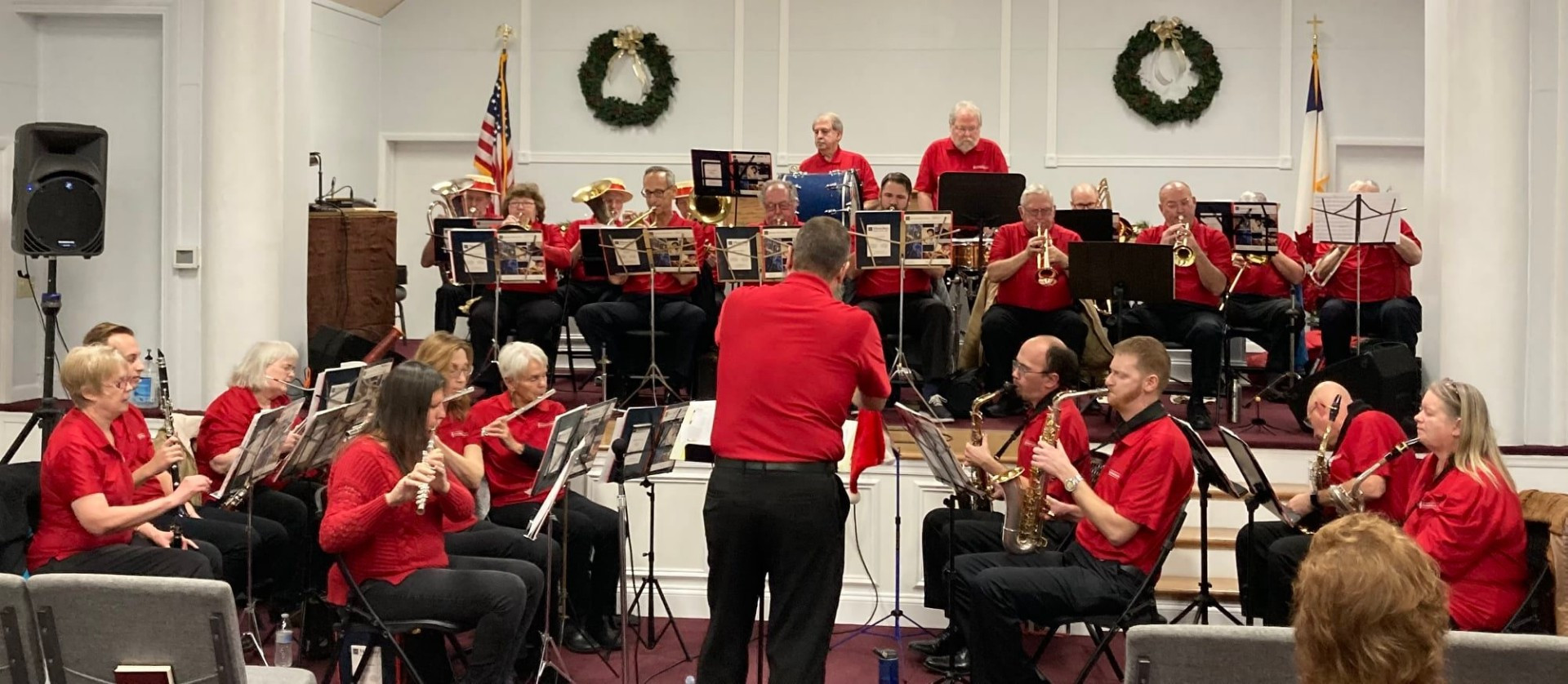 The Emigsville Band averages 25-35 members, ranging in age and musicality. The band is always looking to expand its membership.
Practices are held at the Emigsville Band Hall in York every Monday evening, February through June, for two hours (7:00pm - 9:00pm).
During the practices the band prepares for the year's upcoming concert season, which usually runs June through December and includes approximately 18-25 performances, averaging between 1 and 3 hours in length.
performances by requiring its members to wear a uniform consisting of a monogrammed red polo shirt (issued by the band) and black bottoms.
While the band is a volunteer (and non-profit) organization, members are given a subsidy to offset the cost of traveling to each of the performances.
Each fall the band hosts a potluck-style banquet, for members and their families. This is also the occasion when new members are officially inducted.
If you are interested in joining the band or have additional questions about becoming a member click the button below to send us a message and someone will contact you within a few days.
The band maintains a professional appearance for